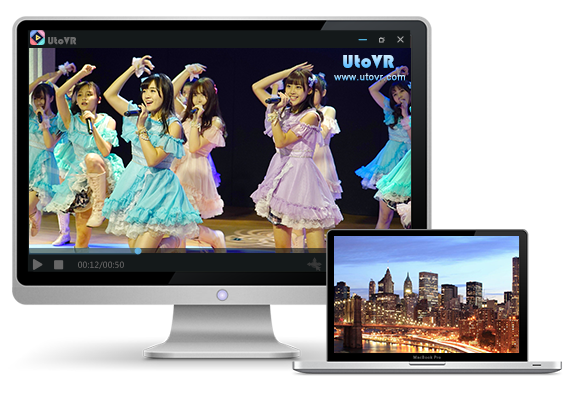 UtoVR desktop client
offers quality cross-platform support
for HD video playback. Adaptable external
connection device, support for Bluetooth
handle control, downlaod for Windows or Mac.
UtoVR desktop client features Introduction.
Free to download for Windows or Mac with cross-platform support.
Supports 4K, HD VR video playback and panoramic picture viewing.
Bluetooth handle control, get rid of the mouse and connect wirelessly.
Adapts for Oculus DK1 and DK2 external devices, for immersive VR experiences with PC.
VR video streaming support.
UtoVR Desktop Client Configuration Wizard.
Optimized for the best experience with large amounts of video data. Refer to the following recommendations.
Recommend the use of NVIDIA and AMD discrete graphics, 2G memory or more is better.
Memory recommended 2G or more.
Playback VR video with h.264 encoding.